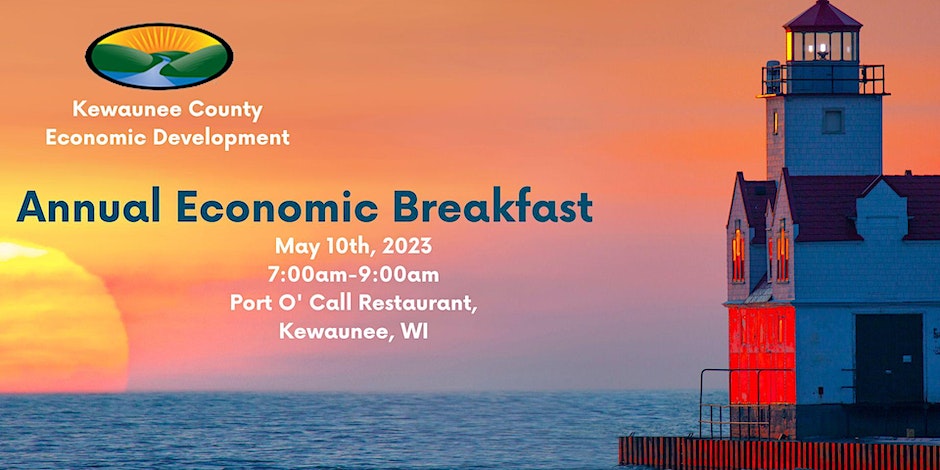 Join the Kewaunee County Economic Development Corporation (KCEDC) for the 2023 Annual Economic Breakfast for insightful discussions on the latest economic trends and strategies for Kewaunee County.
The KCEDC Annual Economic Breakfast is a must-attend event for business professionals, entrepreneurs, and economic enthusiasts alike.
The featured guest speaker will be Theresa Nemetz, President of Great Lakes Shore Excursions. Theresa will highlight cruising on the Great Lakes and the many facets of shore excursions. With her vast knowledge and experience in the tourism industry, Theresa is sure to provide valuable insights into the unique and fascinating world of Great Lakes cruising.
Attendees will enjoy a delicious buffet-style breakfast and presentations from local and regional economic leaders who will share their insights on the latest trends, strategies, and challenges facing our communities.
The event provides an excellent opportunity to network, gain new perspectives, and receive updates on the current economic landscape. Don't miss out on this incredible experience!