Welcome to Kewaunee County, Wisconsin!
The Kewaunee County Economic Development Corporation (KCEDC), a 501(c)(3), tax-exempt, non-profit corporation, is the primary organization dedicated to advancing our investor's ability to achieve excellence in facilitating economic services to our Kewaunee County communities and businesses.
Vision:  To be a catalyst to stimulate economic growth that will strengthen our community, benefit our residents, and enhance our overall quality of life.
Mission:  Through public & private partnerships, we will develop forward-thinking strategies and tactics to retain existing businesses, promote sustainable, diversified business growth & entrepreneurial opportunities in Kewaunee County.
Economic Development is the creation of wealth in which community benefits are realized. It is more than a jobs program, it's an investment in growing your economy & enhancing the quality of life for all residents. 
5 WAYS KCEDC ACCELERATES ECONOMIC DEVELOPMENT
UNDERSTAND
Have a realistic vision for Kewaunee County, and understand our competitive advantages & disadvantages. 
ASSESS
Know what you have: assets, infrastructure resources, partners, real estate, talent pool, etc. 
IDENTIFY
Find champions to communicate the community vision & goals. 
WORK
Create a strategic action plan with specific goals. 
CREATE
Foster a business friendly climate through policies, actions, and messaging.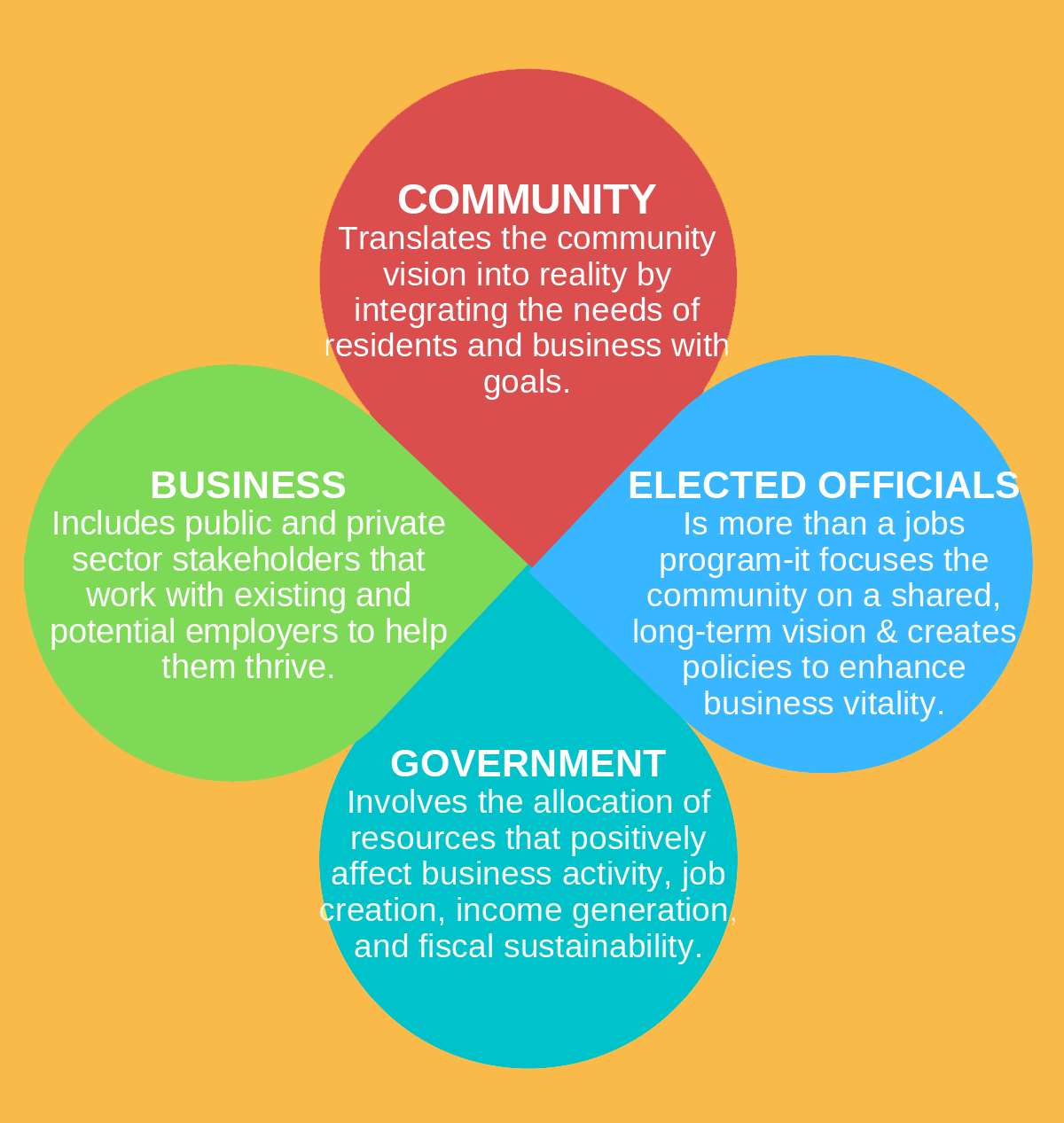 KEWAUNEE COUNTY ECONOMIC DEVELOPMENT
GROWING OUR ECONOMY
To Increase the Quality of Life
ECONOMIC DEVELOPMENT HELPS COMMUNITIES...
MAINTAIN
Maintains, diversifies, & increases the tax base. 
IMPROVE 
Improves the quality of life. 
CREATE
Creates community cohesion & vision around future growth. 
RETAIN
Retains jobs, increase per capita income. 
CONNECT
Coordinates between employers and workers. 
FOCUS
Focuses on increasing resources-not dividing limited ones.