Webinar: Wisconsin LLC Changes Effective January 1, 2023: How These Changes May Affect Your Business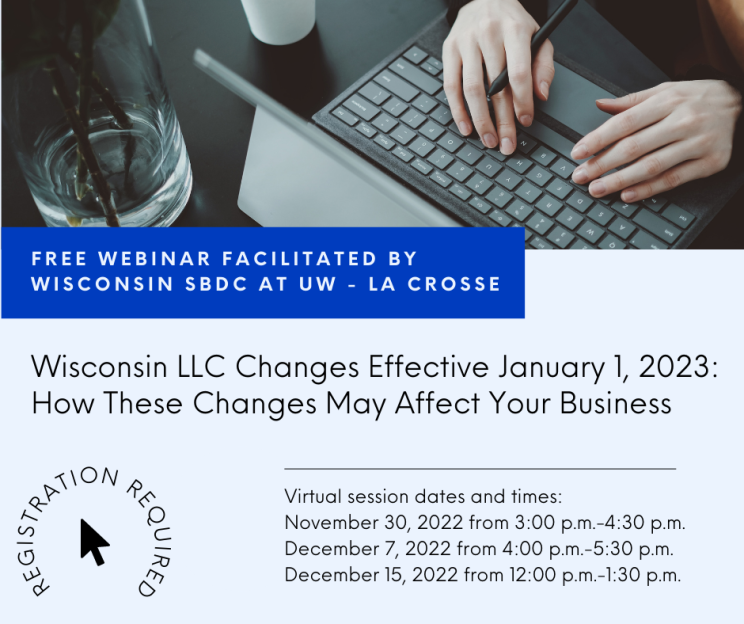 The Wisconsin Small Business Development Center ("SBDC") at UW LaCrosse is hosting a FREE webinar to identify the new LLC changes and how the changes might impact your business. This new law made changes to the statute governing limited liability companies (LLCs) organized in Wisconsin. The new law (Chapter 183) replaces the existing statute and is based on the Revised Uniform Limited Liability Company Act already adopted in some form by other states.
All webinars are FREE, but registration is required as space is limited.
Virtual Session dates and times:
November 30, 2022 from 3:00 p.m.-4:30 p.m.
December 7, 2022 from 4:00 p.m.-5:30 p.m.
December 15, 2022 from 12:00 p.m.-1:30 p.m.
Visit the Wisconsin Small Business Development Center (SBDC) Network's website for details.