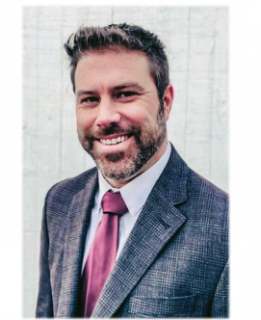 The KCEDC Board of Directors is pleased to announce the appointment of Ben Nelson as the organization's new Executive Director. Nelson brings to KCEDC nearly 20 years of value-oriented leadership experience from a variety of roles in complex organizations across the public, private, and nonprofit sectors. In addition, Nelson is a successful entrepreneur having founded and developed 2 private businesses of his own, including Radix Leadership, a leadership development consulting firm based in Kewaunee.
Nelson hold's 2 bachelor's degrees from UW-Green Bay, and his master's degree in Organizational Leadership & Administration from Concordia University. He officially joined KCEDC on February 8, 2021.
Nelson, says "I am excited for the opportunity to build upon the past efforts of KCEDC and to lead the organization forward, creating positive impact as we continue to help grow Kewaunee County's diverse economy."
KCEDC Board Chair Amber Hewett, who worked closely with the Board to bring Nelson onboard as Executive Director, says she is thrilled by the hire. "Ben is a tremendous addition to the KCEDC organization, and we look forward to his leadership and guidance as we continue to grow and improve as an organization."
Nelson is taking over from Amber Hewett, who has served as KCEDC's Interim Executive Director since October of 2020.