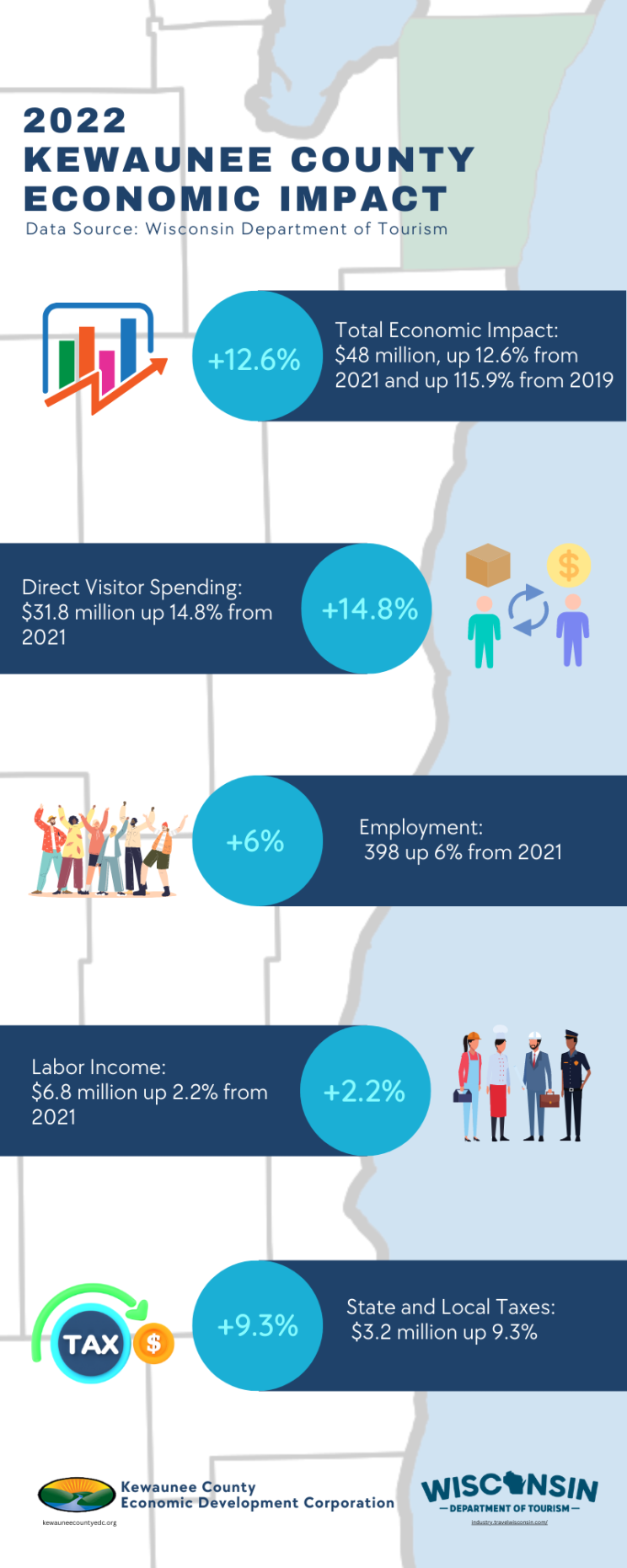 Kewaunee County experienced a remarkable surge in tourism revenue in 2022, with a notable increase of 12.6%. This significant growth underscores the county's growing popularity as a tourist destination and highlights its unique attractions and offerings.
Visitors from all over were drawn to Kewaunee County's breathtaking natural beauty, charming towns, and vibrant cultural experiences. The upswing in tourism spending not only contributes to the county's economic vitality but also reaffirms its status as a must-visit location for travelers seeking memorable experiences and a warm, welcoming atmosphere.
With such impressive growth, Kewaunee County is poised to continue flourishing as a thriving tourism destination in the coming years.
Read the full report HERE.