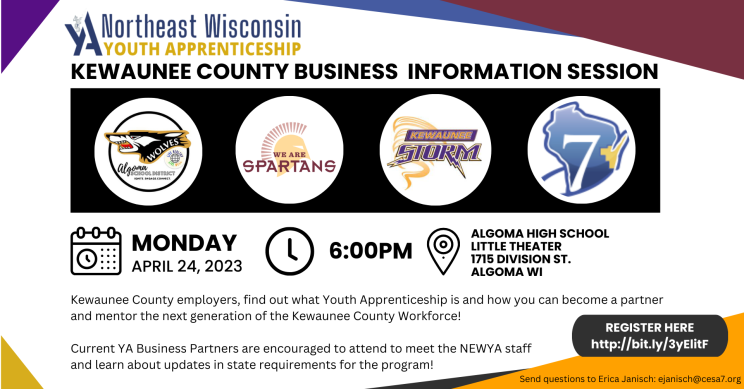 Kewaunee County employers, find out what Youth Apprenticeship is and how you can become a partner and mentor the next generation of the Kewaunee County Workforce!
Current YA Business Partners are also  encouraged to attend to meet the NEWYA staff and learn about updates in state requirements for the program!
This free session is being held at the Algoma High School Little Theater, 1715 Division St. on Monday, April 24, 2023 beginning at 6PM.
Send questions to Erica Janisch: ejanisch@cesa7.org.